HR Specialist/Talent Acquisition – to H&M Distribution Center Borås
Do you want to take part in an exciting expansion journey at H&M? Distribution center in Borås is now recruiting to meet our future needs.We are now looking for a DC HR Specialist/Talent Acquisition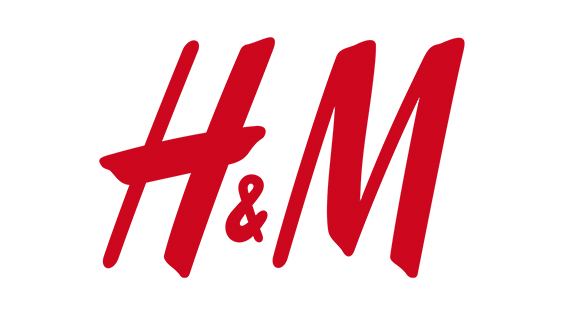 Job description

As an DC HR Specialist/Talent Acquisition you support the DC Management teams by sourcing high talents, actively working with recruitment goals, staffing levels and recruitment training, keeping our values, leadership and I&D culture top of mind. 

Support and train manager on the recruitment process.
Implementing innovative talent sourcing methods to ensure an excellent candidate experience.
Apply and quality assure appropriate assessment tools for internal and external candidates to secure a quality recruitment process and follow up on interview quality with Managers
Complete proactive planning to ensure the DC maintains the ideal staffing levels set by DC Controller/DC Manager
Actively participate and support in global program roll outs that involve talent acquisition
Maintain overview of the temporary agency employees to ensure succession planning of any potential permanent employees and required caliber is met.
Initiates and maintain relationships with external partners to support and fulfill the local hiring needs
Responsible for planning, organizing, budgeting for & following up on assessment events, career days etc. with EB strategy and EVP considered
Collaborate with relevant Manager on organization of new hires first day introduction, training and onboarding plans
Qualifications
Whilst University level qualifications are preferred, relevant candidates will more importantly have around 1-3 years experience within talent acquisition combined with an in-depth understanding of recruitment processes and tools (external and internal platforms), ideally from a global logistics and/or start or scale-up environment.
This, alongside exposure to such things as Employer branding, Comp & Ben, Executive Search and Diversity recruitment best practices will be highly valued. Aside from professional levels of fluency in both Swedish and English, the role requires a strong ability to promote collaboration, co-creation, and people development through empowering others. Therefore, candidates with an agile mind-set with a positive attitude towards change and growth will thrive in this role, regarded as a brand ambassador promoting corporate values and leadership expectations.
Success in the role will be require the right candidate to display a good ability to encourage diversity- providing feedback in an empathetic, constructive, and clear manner. From a business perspective, we are looking for candidates who have a visionary approach, with a holistic view for the bigger picture whilst at the same time understanding the impact of your actions and contribution to the entire group.
About the company
H&M Group is a family of brands and businesses, making it possible for customers around the world to express themselves through fashion, design and to be able to choose a more sustainable lifestyle. We create value for people and society in general by delivering our customer offering and by developing with a focus on sustainable and profitable growth. We offer strong and unique brands that want to give customers unbeatable value with the best combination of fashion, quality, price and sustainability. H&M Group includes the brands H&M and H&M HOME, COS, & Other Stories, Monki, Weekday, ARKET and Afound.

Questions and contact
H&M is working with Amendo in this recruitment process. If you have any questions regarding this specific role, please contact Talent Recruitment Manager Heléne Hansson at helene.hansson@amendo.se. Interviews and selection are ongoing so please do not hesitate to register your interest in the role before March 31 st.
#LI-HH1

#hr

Område

Roll

Rekrytering

Platser

Borås
#workatamendo
På Amendo arbetar glada, ambitiösa och professionella kollegor med stor drivkraft! Vi gillar människor, nöjda kunder, affärer, spontana skratt, nya idéer, att umgås, hållbarhet, jämlikhet, måndagar, fredagar och allt däremellan. Vår vision är att utveckla världen med kompetens. Det uppnår vi genom att arbeta nära våra kunder och kandidater, vara nyfikna på omvärlden och hela tiden vilja framåt.
Om Amendo
Amendo är en av Sveriges ledande aktörer inom rekrytering och konsultuthyrning med en tydlig inriktning mot ekonomi, bank, finans, försäkring, HR och kommunikation. Vi är ett expansivt bolag verksamma över hela Sverige med lokala kontor i Stockholm, Göteborg, Malmö, Sundsvall och Luleå. Vår vision att utveckla världen med kompetens når vi genom att arbeta nära våra kunder och kandidater, vara nyfikna på omvärlden - och hela tiden vilja framåt.
Amendo är en del av Amendo Group som har arbetat med kompetensförsörjning sedan 2001.
HR Specialist/Talent Acquisition – to H&M Distribution Center Borås
Do you want to take part in an exciting expansion journey at H&M? Distribution center in Borås is now recruiting to meet our future needs.We are now looking for a DC HR Specialist/Talent Acquisition
Läser in ansökningsformuläret