Finans & Försäkring
·
Stockholm
AIG - Nordic Environmental Lead
Are you ready to take the next step in your career in insurance and join a world leading insurance corporation?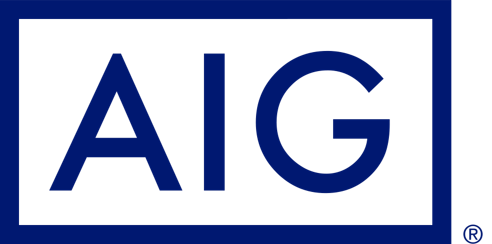 AIG is currently looking for a Nordic Environmental Lead to join our Nordic Casualty team and be strategically co-responsible for the Environmental Impairment Liability portfolio on a Nordic level. The position is based at our Stockholm office and reports to our Nordic Head of Casualty Underwriting.
AIG Nordic Casualty team
We are a team of eight experienced underwriters in Copenhagen, Helsinki and Stockholm. We insure midsized to large corporations in all four Nordic countries (Finland, Sweden, Denmark and Norway). We handle Liability Insurance (General Liability and Product Liability), Recall Insurance and CPI (Contaminated Product Insurance) and EIL (Environmental Impairment Liability).
We work closely with insurance brokers in each of our markets and we are in close contact with stakeholders throughout AIG both locally and internationally.
AIG Underwriting Division
AIG's underwriters develop insurance solutions that address the exposures of companies and individuals, and embody AIG's tradition of innovation, bringing to market groundbreaking insurance solutions for our changing world. AIG's underwriters help to find insurance solutions for risks from a range of areas, including: aviation, environmental, catastrophic events, high net worth individuals, and boardroom liabilities.
Responsible for handling new business and reviewing and renewing existing books of business, underwriters are fundamental in generating revenue for AIG. 
Nordic Environmental Lead
As AIG's Nordic Environmental Lead, you will be responsible for developing AIG's portfolio of Environmental Impairment Insurance further in all our Nordic countries. Together with the Nordic Head of Casualty you will be responsible for developing AIG's strategy in this area further and the execution of this.
You will front AIG in all our Nordic markets within Environmental Insurance and you will be in close contact with relevant insurance brokers, clients, and potential clients. You will be responsible for the underwriting of larger accounts which includes both renewal of existing programs and new program quotations.
Internally you will work closely with our Head of EMEA Environmental and our European Environmental underwriters.
Selection of Key Responsibilities

Execute AIG's strategy for Environmental Insurance across the Nordics,
Extend AIG's relationship with key brokers and clients across the Nordics,
Develop a robust pipeline of new clients,
Assess risk, set prize and conditions for new risks and renewals,
Present AIG's offering to the market across the Nordics,
Negotiate with clients and brokers around pricing and risks.
Position requirements
AIG strives to be a highly client focused organization, something that should be reflected in your social skills, personal structure and high quality in every output of work performed. We are looking for a team player who will enjoy a position that mix analytical and relationship building aspects, and to be part of a global team as well as program.
Requirements:
Significant experience in underwriting (not necessary within Environmental Insurance) – today you are probably working as an underwriter, a claim handler, a risk engineer or an insurance broker,

Master of Law, Economics, Business, Civil Engineering or similar,
Interest in working in an international environment,
Good analytical and interpersonal skills,
Interest in leading a business area in close cooperation with internal stakeholders,
Fluency in one of the Nordic languages and in English (spoken and written),
Excellent presentation skills,
Client and solution orientated and commercially driven.
AIG will provide you with technical training in our Environmental Insurance in terms of coverage and risks, appetite, guidelines, wording and pricing radars.
AIG Nordic
AIG offers an interesting position in a dynamic environment where you will be part of a brilliant Nordic & European organization. AIG Nordic has offices in Stockholm, Copenhagen, Oslo and Helsinki. As a region we work closely together and possess expertise in many different areas, product specific as well as in areas as Finance, Distribution, Marketing, HR, Engineering etc.
About AIG
American International Group, Inc. (AIG) is a world leader in insurance and financial services, leading international insurance organization with operations in more than 100 countries and jurisdictions. AIG's common stock is listed on the New York Stock Exchange, as well as the stock exchanges in Ireland and Tokyo.
AIG is an Equal Opportunity Employer. Read more at www.aig.com
Questions and contact
AIG is working with Amendo in this recruitment process. If you have any questions regarding this specific role, please contact Talent Recruitment Manager Helena Persson at helena.persson@amendo.se. Interviews and selection are ongoing so please do not hesitate to register your interest in the role as soon as possible.
#LI-HP1
#administration

Område

Roll

Rekrytering

Platser
#workatamendo
På Amendo arbetar glada, ambitiösa och professionella kollegor med stor drivkraft! Vi gillar människor, nöjda kunder, affärer, spontana skratt, nya idéer, att umgås, hållbarhet, jämlikhet, måndagar, fredagar och allt däremellan. Vår vision är att utveckla världen med kompetens. Det uppnår vi genom att arbeta nära våra kunder och kandidater, vara nyfikna på omvärlden och hela tiden vilja framåt.
Om Amendo
Amendo är en av Sveriges ledande aktörer inom rekrytering och konsultuthyrning med en tydlig inriktning mot ekonomi, bank, finans, försäkring, HR och kommunikation. Vi är ett expansivt bolag verksamma över hela Sverige med lokala kontor i Stockholm, Göteborg, Malmö, Sundsvall och Luleå. Vår vision att utveckla världen med kompetens når vi genom att arbeta nära våra kunder och kandidater, vara nyfikna på omvärlden - och hela tiden vilja framåt.
Amendo är en del av Amendo Group som har arbetat med kompetensförsörjning sedan 2001.
Finans & Försäkring
·
Stockholm
AIG - Nordic Environmental Lead
Are you ready to take the next step in your career in insurance and join a world leading insurance corporation?
Läser in ansökningsformuläret